The ABM is an innovative mechanism for mobilizing new and additional public and private sector finance for enhanced climate change adaptation action. It has the potential to speed up transformation to low-carbon, resilient and sustainable development of the host countries by giving value to resilience. ABM will contribute directly to the establishment of a new business model for adaptation and the achievement of:

Global Commitments
The Sustainable Development Goals;
The Adaptation and Climate Finance goals of the Paris Agreement providing a durable framework that guides the global effort for decades to come, and which implementation is essential for the achievement of the SDGs.

Countries Specific Needs
The UNFCCC long-term finance goal;
Adaptation and resilience goals and needs of developing countries expressed in, amongst others, Nationally Determined Contributions, National Adaptation Plans, Technology Action Plans and Long-term strategies for low-emissions, resilient and sustainable development.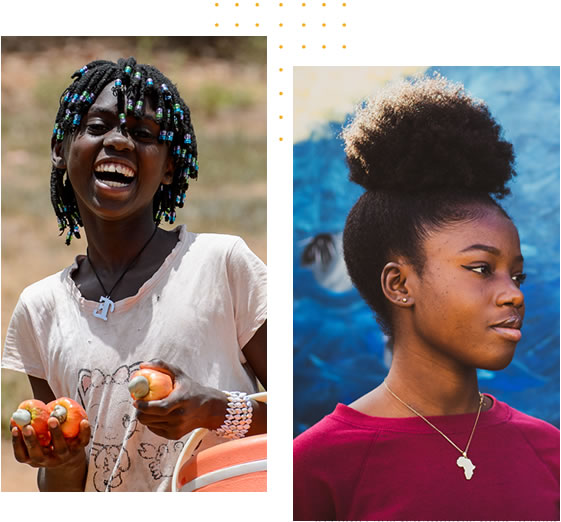 How will ABM work?
ABM will de-risk and incentivize investments by facilitating payments for delivery of Adaptation Benefits. ABM will certify the social, economic and environmental benefits of adaptation activities. The value of adaptation action captured in these certificates, including the incremental costs of generating the benefits, will be promoted to potential investors or lenders. The expectation is that verified certificates of the benefits of specific adaptation activities issued by a reputable international organization and based on sound methodological and technical work, in consultations with stakeholders and with the approval of the host country government will guarantee the credibility of the adaptation activities and increase their attractiveness to potential investors or lenders.
Adaptation Benefits Mechanism Cycle Diagram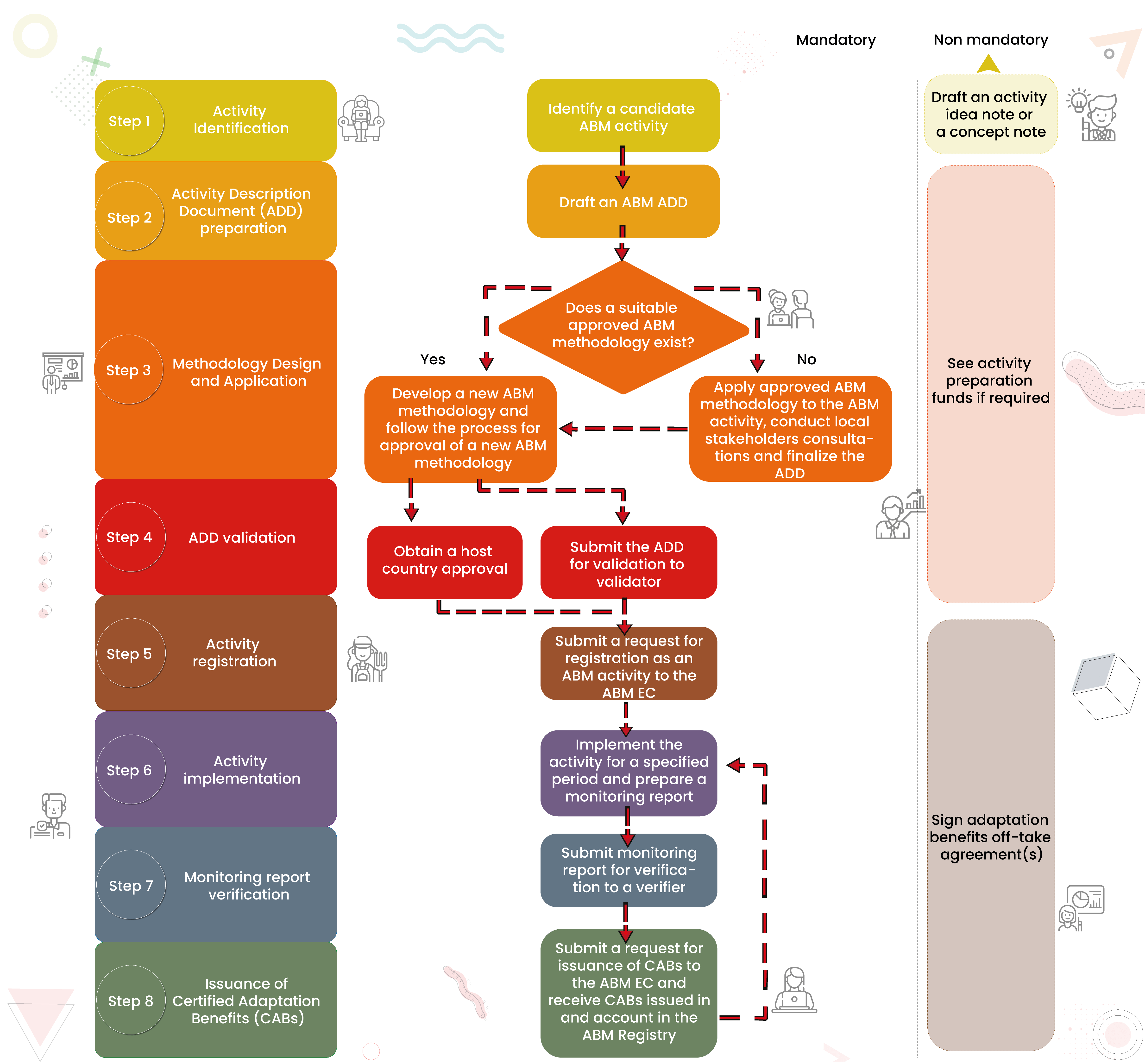 Adaptation Benefits Mechanism Key Documents
ABM Concept Note
The purpose of the Adaptation Benefit Mechanism…

ABM at a glance
A business model to encourage private sector…

ABM flyer
The Adaptation Benefit Mechanism (ABM) enables…

ABM questions and answers
Traditionally, multilateral development banks and donors…

Status of ABM
In response to demand by African countries, ABM was developed theoretically by the African Development Bank in collaboration with governments from several African countries and various stakeholders. In the intergovernmental climate change negotiations under the UNFCCC, ABM is part of the discussions on Article 6.8 on Non-market-based approaches. ABM is considered a non-market-based approach, because no international transfer of outcomes is envisaged and its aim is consistent with the aim of non-market-based approaches, referred to in Article 6, paragraph 8 of the Paris Agreement. With funding from the Climate Investment Funds and support from the Governments of Uganda and Cote d'Ivoire, the African Development Bank has developed concept notes, an additionality concept, slide presentations, draft modalities and procedures and has outlined a range of possible pilot projects.